Sightseeing transfers from/to Venice with stop in Padua, Sightseeing transfers from/to Venice with stop in Ferrara, Sightseeing transfers from/to Venice with stop in Verona, Direct transfers to Florence, Direct transfers to Venice, Direct transfers to Venice Airport, Sightseeing transfers to any destination with stop on the way
Transfers Tours
Florence to Venice (Venice to Florence) with an en-route excursion to Padua
Florence to Venice (Venice to Florence) with an en-route excursion to Padua
Share
Padova, with its covered loggias, pulsates with young scholars from the thriving University. Visitors flock to this city to admire Giotto's most important fresco cycle from the 14th century at the Scrovegni Chapel (or Arena Chapel). Padova's important pilgrimage site, the Basilica dedicated to the Franciscan saint, St. Anthony, is an imposing Romanesque-Gothic structure in the center of the city. Pilgrims from all over the world file into the Basilica to touch the marble tomb monument of the saint.
GENERAL INFORMATION
Available: All year round. Rain or shine
Duration: 7 hours
Travelling time: 4 hours
INCLUDED IN THE TOUR
Luxury air conditioned vehicle
Pick up at your accommodation in Florence/Venice (Car terminal at Piazzale Roma)
Drop off at your accommodation in Florence/ Venice (Car terminal at Piazzale Roma)
English speaking Driver Guide for the day at disposal
All local Taxes, gasoline, highway/parking tolls, driver's meal
NOT INCLUDED
Lunch
Admission fees where required unless otherwise specified
Please note that we can organize to come pick up and drop you off at your place outside of Florence. We are also available to personalize your itinerary. Contact us and we'll send you a personalized quotation.
Contact us and we'll send you
a personalized proposal and quotation
or call us at +39.328.619.9279

(we don't send any spam)
It will be our pleasure to get back to you within 48 hours.
Check your spam box in case you do not hear from us!
DISCLAIMER
Tours in Tuscany is NOT a Travel Agency nor a Travel Agent therefore in respect of the Italian law it is not our competence the sale of services which include Hotel reservations and journeys, winery tours, restaurants meals etc. etc. Although our long experience and expertise in the Touring Service Field and our belonging to the area allow us to play the perfect advisory role in order to meet the total client's satisfaction. We will be glad to suggest our clientele the best places.
RELATED TOURS
Pisa Volterra and San Gimignano, from the sea to the hills of Tuscany
Florence to Venice (Venice to Florence) with an en-route excursion to Ferrara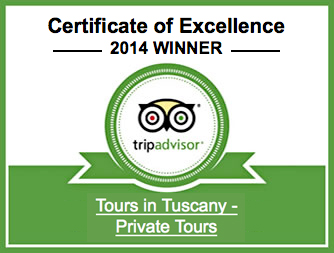 We are excited to meet and share our Tuscany with you
What we do
Contact Us
+39 328.61.99.279
+39 338.406.3505



info@toursintuscany.com
Sightseeing transfers from/to Venice with stop in Padua, Sightseeing transfers from/to Venice with stop in Ferrara, Sightseeing transfers from/to Venice with stop in Verona, Direct transfers to Florence, Direct transfers to Venice, Direct transfers to Venice Airport, Sightseeing transfers to any destination with stop on the way